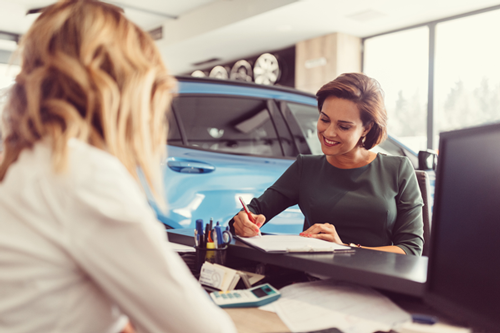 If you are in the market for a new vehicle, you will soon make an important choice - whether to buy or lease. At
Wilson County Hyundai
, we understand that buying or leasing a vehicle is an important decision and a big investment, and we want to ensure that all customers feel comfortable and understand the two different options.
We have found that even when a customer is leaning towards one option, they often like to review the pros and cons of each to ensure the right option is chosen for each unique situation. To assist you with your car shopping experience, we've come up with a few considerations for buying or leasing your vehicle.
Considerations for Buying or Leasing a Vehicle
Here are a few important things to consider that may help you make a decision when it comes to buying vs. leasing:
Daily/Yearly Mileage
Maintenance Costs
Monthly Budget
Driving Style/Habits
At
Wilson County Hyundai
, we will highlight the pros and cons of the two different options to help you decide which is best for your lifestyle. Our knowledgeable team of auto finance experts specializes in understanding each unique situation and would be happy to assist and answer any questions.
Why You Should Buy a New Hyundai Vehicle
If you typically keep your car over 60 months, enjoy having unlimited mileage, and would like the option to trade in or sell your vehicle at any time, buying a
new Hyundai
or
used vehicle
may be right for you.
Although, leasing can be a great option for those that want to drive a new car every few years. In addition, the monthly payment is typically lower, and you'll have all the latest technology and gadgets in the newer car. However, some drawbacks of leasing are that you won't be able to customize the vehicle and you'll have to keep a close eye on your mileage allowance to ensure you don't go over your limit.
Why You Should Lease a New Hyundai Vehicle
On the other hand, if you enjoy having a new vehicle every two to three years, you drive predictable mileage each month or year, and enjoy lower monthly payments, leasing may be best for you.




Many of our customers find that the main benefits of buying a car are that they own the car, have unlimited mileage, and once the car is paid off, they are free of a car payment. However, being responsible for the maintenance costs and higher monthly payments are generally considered drawbacks.
Contact Our Financing Department to See if Buying or Leasing a Vehicle is Right for You!
Serving

Lebanon

,

Nashville

,

Murfreesboro

,

Mt. Juliet

,

Hermitage

&

Hendersonville
At
Wilson County Hyundai
in Lebanon,
TN
, we understand that every situation is different, and we will work to make sure that we find the perfect solution to fit your lifestyle and budget. Our goal is to make every customer feel comfortable throughout the entire process of buying or leasing a car. 
If you are interested in learning more about whether buying or leasing is right for you, contact us at
(877) 358-5173
, and we would be happy to answer any questions to help you decide which is best for your specific needs.